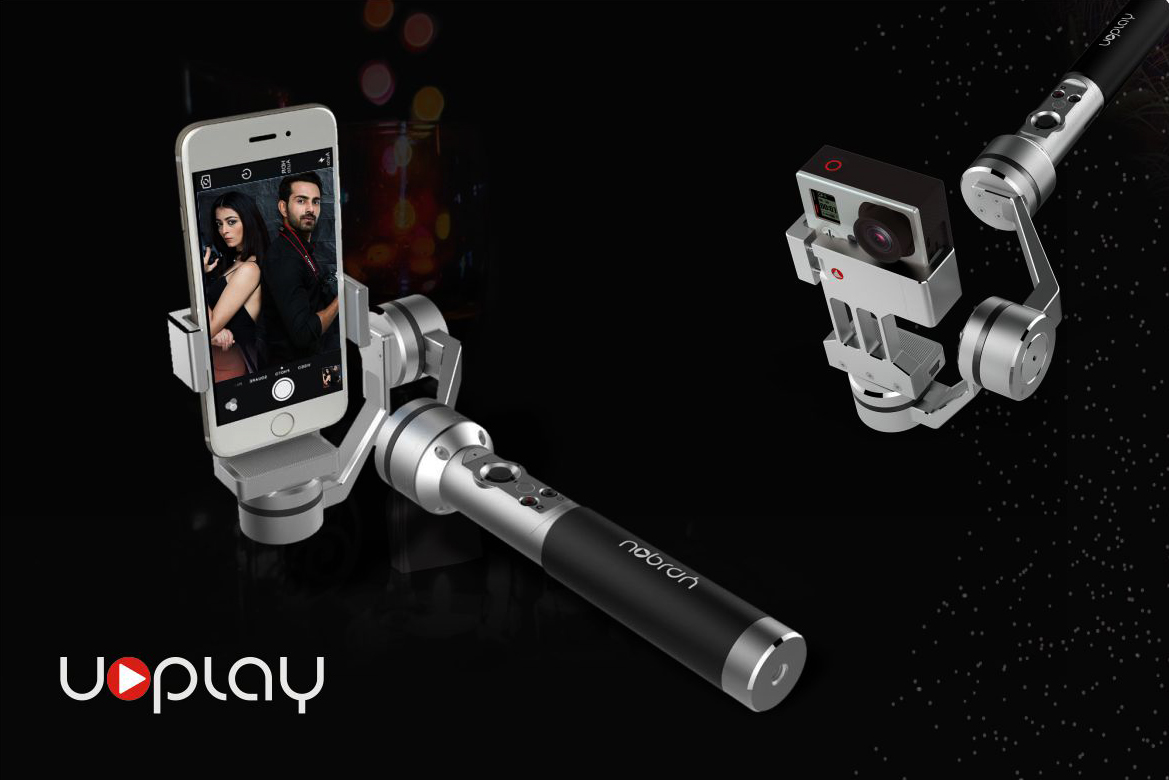 A wide range of 3-axis hand-held Gimbals for better photography & videography stabilization was established in 2016.
The manufacturers of iPhone, Foxconn technology group astonished again with this exciting product. Tech trends manages Gimbalmart as far as marketing and sales are concerned. "Uoplay" & "Trio" are best buddies of a lot of travel enthusiasts, vloggers and rappers as they assist them to display their work in the most attractive way possible which is making the market presence of Gimbalmart as very strong. Gimbalmart delivers a high end device that lets you balance your video and photo captures which totally justifies its vision.
1- Gimbal an indispensable part of your adventurous trip
Alloy, used in Aerospace and iPhone is one of the fine elements involved in the manufacturing of 3 axis handheld gimbals which surely ensures high quality/stabilized video captures. Keeping in mind the varying preferences of the customers Gimbalmart developed two variants of the gimbal namely Uoplay and Trio which are instigated with different intelligent modes.
2- The King of 3-axis accessibility 'Uoplay'
This variant of Gimbal is accompanied by 4 batteries, a USB cable for charging and an extra axis provided for heavy smartphone users. It has an unbelievable buffering turn off technology which helps to avoid the hitting of your phone against the gimbal. Multiple operational mode technology enables you to operate your favorite gadget in the mode of your preference. The user is free to place his phone horizontally or vertically as distinct framing modes technology is another top feature of this gadget.
3- 'Trio', 'A Super Gadget'
This amazing Gimbal is rich in technology as it has been super loaded with a gyro, an accelerometer, a magnetic sensor and a 6-axis IMU (Inertial measurement unit) to get rid of that shaky effect in captures. Shooting pictures or videos from virtually any angle has never been better as three brushless motors provide the flexibility like no other gimbal can offer. It has multiple operational modes that too with the ease of switching between them. Compatibility with other hardware, extensibility, smart power indication and robust battery backup are lot of other pros of 'Trio'.